Welcome to Newport Mills Nursery
The home of Classic & Scented Carnations
and Garden Pinks

​
**CURRENT SPECIAL OFFER**
The Somerset Pink Collection
​
​10 plants of my choice (all different) giving you a wide choice of colour and with lots of fragrance.
Was £28.50
NOW £22.50
I AM PLEASED TO ANNOUNCE THAT THE NURSERY CAN NOW BE CONTACTED VIA YOUR MOBILE PHONE.

m.newportmillsnursery.net QR CODE BELOW

John Barrington
Newport Mills Nursery
Wrantage
Taunton TA3 6DJ
Tel: 01823 490231
Email: john@newportmillsnursery.net
Greetings

All plants for sale are grown by myself here at the nursery and are supplied as growing plants ready for your final greenhouse pot or garden border. I do not ship in any plant from outside sources.
I DO NOT SUPPLY SMALL PLUGS THAT NEED ANOTHER MONTH OR TWO BEFORE THEY ARE READY TO PLANT OUT.
Payment for plants can be made by using the ADD TO CART buttons on plants that have them or you may order any other plant by telephoning me on 01823 490231 for private and secure payment by your credit/debit card.
I am sorry, but the nursery is not open to visitors due to Health and Safety Regulations.
Mail Order ONLY.
(Please note we are unable to ship to the EU or Northern Ireland due to Brexit regulations)


Ordering my Perpetual Flowering Fragrant and Exhibition Carnations and Garden Pinks.
I usually hold a comprehensive stock of all my Carnations. All plants can be ordered by sending a cheque made payable to J.BARRINGTON or telephone me on 01823 490231 for private and secure card payment. Plants can be sent at any time of year.
There is no minimum order, however orders of less than £20 incur a small postal charge of £3.50 and you may mix your order with Carnations or Pinks. I dispatch qualifying orders with FREE P&P TO THE UNITED KINGDOM.
​From date of ordering your Carnations there is usually a time scale of around 3 to 4 weeks for delivery, so please be patient and I promise you will not be disappointed.



Why choose Newport Mills Nursery
I was born on the 200 plus acre farm here in Somerset some 50 odd years ago and over the years I have built up a good knowledge on growing plants by managing my arable farm, and I have been growing Carnations and Pinks for the past 35 years and have a huge customer base.

My Carnations are the biggest collection of Fragrant Perpetual Flowering Carnations in the UK and each year I hybridise new varieties to keep the collection fresh. Most of the Carnations that I supply carry that much sought after fragrance that we all seek in a Carnation. Over the past three years I have introduced no less than 21 new varieties.

My collection of Garden and Show Pinks have just been released and are all grown here at the nursery. Most are fragrant double blooms.

No plant supplied by me has been imported or bought in. They are all grown here at my nursery under my strict hygienic cultivation conditions. All plants supplied by me growing in 7cm ( 3 inch) pots and are ready for immediate planting into your greenhouse pots or garden border. I DO NOT SUPPLY PLUG PLANTS that require growing on before you can plant out, my plants are final pot or garden border ready straight away. I once ordered an Oak Tree and the supplier sent me an acorn... So I only supply well rooted plants.

​PLEASE NOTE
I can only dispatch plants to the United Kingdom.
MAIL ORDER ONLY, NO VISITORS

I do not share any of your personal details with anybody else. All card details are immediately destroyed. No emails are sent by myself touting for further business.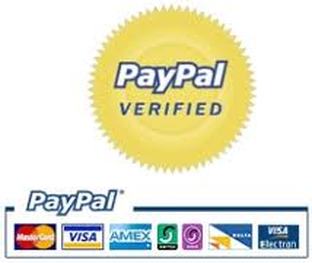 Conditions of Sale

I make every attempt to fulfil your order as requested, but I reserve the right to send a substitute plant if the requested plant is unavailable that will be of a better standard than requested.